Copper Nickel Flanges Supplier Dubai, Cupro Nickel Flange Exporter in UAE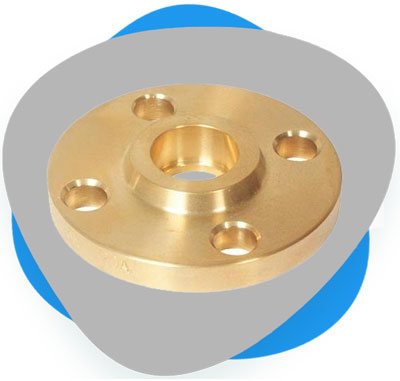 Unichem Steel and Alloy Pvt.Ltd. is a leading Supplier, and Exporter of Copper Nickel Flanges in UAE with full range pressure class and different materials. We have a high-quality engineers team who Supply the various Copper Nickel 70/30 Flanges of different sizes. These Cu-pro Nickel 90/10 Flange also provided the customer's specific requirements. Unichem Steel and Alloy maintains a broad inventory of Copper Nickel C70600 (90/10) and Copper Nickel C71500 (70/30) flanges. Copper-nickel flanges produced by Unichem Steel and Alloy have good control of dimension tolerance and good mechanical property.
Copper Nickel Flanges are used to couple two pipe sections in the piping system. It is also used to connect the pipe to different pipe fittings such as a valve, tee, and any other piece of equipment. Copper Nickel Flanges have proven to be very resistant to organic compounds, seawater, brine water, salts, and diluted nonoxidizing acids. Due to a high resistance towards marine organisms such as barnacles, Cu pro-Nickel Flanges are commonly used in seawater piping systems.
Get all types of ASTM A151 Cupro Nickel Flanges, Copper Nickel Slip-on, Weld Neck, High Hub Blind, Raised Face, Socket Weld, Orifice, Ring Type Joint, Threaded, Lap Joint, Square, Long Weld Neck, Spectacle Blind, Paddle Blind, Ring Spacer, Tongue and Groove, Backing Ring, Nipoflange, Weldoflange, Forged, Male & Female, Reducing, Expander Flanges in Dubai
Copper Nickel Flanges Specifications – Dubai
Standards / Dimensions
ANSI B16.47, MSS SP44, ANSI B16.5, Series A & B, ASA, API-605, AWWA, B16.48, BS 10, BS4504, EN-1092
Size Range
1/2″(15 NB) to 48″(1200NB).
Flange Class
150#, 300#, 400#, 600#, 900#, 1500#, 2500#.
Pressure
PN6, PN10, PN16, PN25, PN40, PN64 etc.
Specifications
ASME SA151 / ASTM A151.
Pressure Class
PN6, PN10, PN16, PN25, PN40, PN64 etc.
Flange Face Type
Flat Face (FF), Raise Face (RF), Ring Joint (RJT)
Connection Type
Ring Type Joint, Lap-Joint Face, Raised Face, Flat Face, Large Male-Female, Small Male-Female, Large Tongue & Groove, Small Tongue & Groove
ISO Certified Exporter of ASME SA151 Copper Nickel Flange, BS 10 Flange, DIN Standard Flange, BS 4504 Flange, EN 1092-1 Flange, MSS SP-44 Flange, ISO Standard Flange, UNI Standard Flange, JIS B2220 Flange, API Flange, GOST Standard Flange, AWWA Flange in Abu Dhabi, Ajman, Sharjah, Fujairah, Al Ain, Umm Al Quwain, Ras Al-Khaimah, Dibba Al Hisn, Khor Fakkan.
Buy Stock of Cupro Nickel Flanges in United Arab Emirates
Industries Served in Dubai
Power Plant / Power Generation
Fertilizers
Oil & Gas
Refineries
Construction
Pharma Industry
Cement Industries
Aerospace Industry
Nuclear Industry
Chemical Industry
Environmental and Water Projects
Boiler Manufacturers
Pumps and Valves
Ship Building Companies
Thermal Processing
Pulp and Paper Industry
Petrochemicals
Engineering Project
Off-Shore Oil Drilling Companies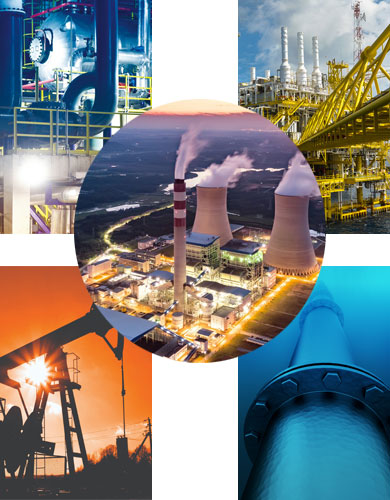 Copper Nickel Flanges Exporter in UAE
Dubai, Abu Dhabi, Ajman, Sharjah, Fujairah, Al Ain, Umm Al Quwain, Ras Al-Khaimah, Dibba Al Hisn, Khor Fakkan, Ras al Khaimah, Fujairah, Al Ruwais, Al Dhaid, Zayed City, Umm Al Quawain, Dibba Al Fujairah, Al Madam, Kalba, Ghiyathi, Al Jazirah Al Hamra, Hatta, Mina Jebel Ali, Maleha, Al Aweer, Al Lisaili, Lahbab, Al Bataeh.
Contact now to get a quote for ASTM A151 Copper Nickel Flanges in UAE.
WE ARE OFFERING COPPER NICKEL FLANGES AS PER ISO, DIN, JIS OR ANSI STANDARD.