Titanium Pipe Fittings Supplier Dubai, Titanium Forged Fittings, Titanium Flanges Exporter in UAE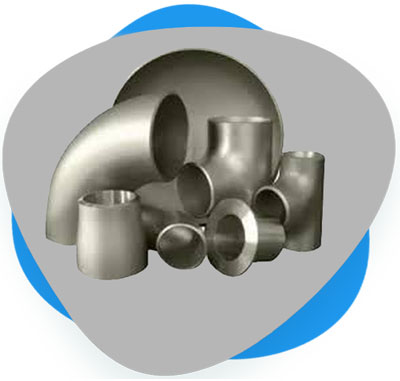 Unichem Steel and Alloy Pvt.Ltd. is specialized in Supplying, and Exporting Titanium Pipe fitting, Titanium Forged Fittings, and Titanium Flanges in UAE to our clients in different sizes, shapes, and specifications. We are also performing various destructive and non-destructive tests on the finished products. We are focusing on a customized and non-customized products with proper packaging materials and delivering smooth, convenient, on-time, and damage-free delivery to our estimated customers. We are always available to serve the best quality to our customers for various applications.
We supply a complete offering of high-quality Titanium Grade 2 Flanges at low cost in the USA. Titanium Grade 5 Forged Fittings are typically used in applications that require superior corrosion resistance in various media. Titanium Grade 5 Pipe Fittings is the most widely used of all titanium alloy.
Get all types of Titanium Grade 2 Pipe Fittings, Titanium Gr 5 Buttweld Fittings, Titanium Grade 2 Forged Fittings, Titanium Gr 5 Forged Fittings, Titanium 45-degree Elbow, 90 Degree Elbow, Titanium Cross, Titanium Pipe Reducer, Titanium Threaded 90° Elbow, Cross, Cap, Union, Boss, Adapter, Bushing, Outlet, Pipe Hex & Swage Nipple, Square Head, Hex, & Bull Plug, Full, Half, & Reducing Coupling, Reducing Tee, Lateral Tee in Dubai.
Titanium Pipe Fittings Specifications – Dubai
Standards / Dimensions
Buttweld Fittings : ASME/ANSI B16.9, ASME B16.28, MSS-SP-43.
Forged Fittings : ASME 16.11, MSS SP-79, 83, 95, 97, BS 3799.
Flanges : ANSI B16.47, MSS SP44, ANSI B16.5, Series A & B, ASA, API-605, AWWA, B16.48, BS 10, BS4504, EN-1092.
Class
Buttweld Fittings : 150LB, 300LB, 600LB, 1500LB, 2500LB.
Forged Fittings : 2000 LBS, 3000 LBS, 6000 LBS, 9000 LBS
Flanges : 150#, 300#, 400#, 600#, 900#, 1500#, 2500#.
Type
Buttweld Fittings : Seamless / Welded / Fabricated.
Forged Fittings : Threaded or Screwed Fittings, Socketweld Fittings.
Flanges : Flate Face (FF), Ring Type Joint (RTJ), Raised Face (RF).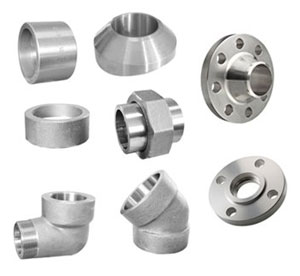 Specifications
Buttweld Fittings : ASTM B363 / ASME SB363
Forged Fittings : ASTM B381 / ASME SB381
Flanges : ASME SB564 / ASTM B564
Size & Thickness
Buttweld Fittings : Seamless Fittings: 1/2″ – 10″, Welded Fittings: 1/2″ – 48″
Forged Fittings : 1/8" NB to 4" NB.
Flanges : 1/2″(15 NB) to 48″(1200NB).
Forms
Buttweld Fittings : Elbow, Tee, Reducer, Cross, Stub End, End Caps, Bend
Forged Fittings : Elbows, Caps, Tees, Cross, Plug, Reducer, Inserts, Bushings, Couplings, Unions
Flanges : Ring Type Joint, Lap-Joint Face, Raised Face, Flat Face, Male-Female, Tongue & Groove
ISO Certified Exporter of Titanium Grade 2 Flanges, Titanium Gr 5 Flanges, Titanium Slip-on Flange, Weld Neck Flange, High Hub Blind Flange, Raised Face Flange, Socket Weld Flange, Orifice, Ring Type Joint Flange, Square Flange, Long Weld Neck Flange, Spectacle Blind Flange, Ring Spacer Flange, Nipoflange, Weldoflange, Forged Flange, Reducing Flange, Expander Flanges in Abu Dhabi, Ajman, Sharjah, Fujairah, Al Ain, Umm Al Quwain, Ras Al-Khaimah, Dibba Al Hisn, Khor Fakkan.
Buy Stock of Titanium Pipe Fittings in UAE
Industries Served in Dubai
Power Plant / Power Generation
Fertilizers
Oil & Gas
Refineries
Construction
Pharma Industry
Cement Industries
Aerospace Industry
Nuclear Industry
Chemical Industry
Environmental and Water Projects
Boiler Manufacturers
Pumps and Valves
Ship Building Companies
Thermal Processing
Pulp and Paper Industry
Petrochemicals
Engineering Project
Off-Shore Oil Drilling Companies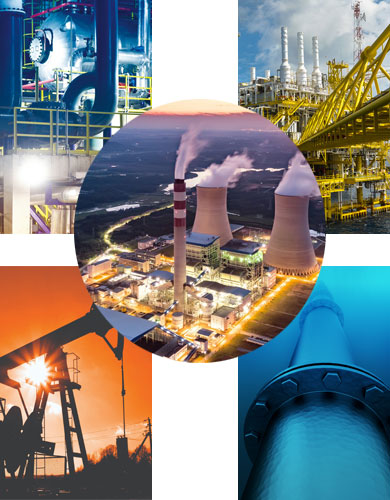 Titanium Pipe Fittings Exporter in UAE
Dubai, Abu Dhabi, Ajman, Sharjah, Fujairah, Al Ain, Umm Al Quwain, Ras Al-Khaimah, Dibba Al Hisn, Khor Fakkan, Ras al Khaimah, Fujairah, Al Ruwais, Al Dhaid, Zayed City, Umm Al Quawain, Dibba Al Fujairah, Al Madam, Kalba, Ghiyathi, Al Jazirah Al Hamra, Hatta, Mina Jebel Ali, Maleha, Al Aweer, Al Lisaili, Lahbab, Al Bataeh.
Contact now to get a quote for Titanium Fittings in UAE.
WE ARE OFFERING TITANIUM PIPE FITTINGS AS PER ISO, DIN, JIS OR ANSI STANDARD.