ASME B16.9 Buttweld Long Stub End Supplier, Short Stub End
ASME B16.9 Buttweld Long Stub End Supplier, Short Stub End Manufacturer in India: Unichem Steel & Alloy Pvt. Ltd. is a Manufacturer and Supplier of a premium quality range of ANSI/ASME B16.9 Butt weld Stub End that's manufactured under the expert guidance of our experienced team.
We believe in building a relationship with the client by offering the simplest quality product at an inexpensive price. We make sure that all the products deliver on time with great service.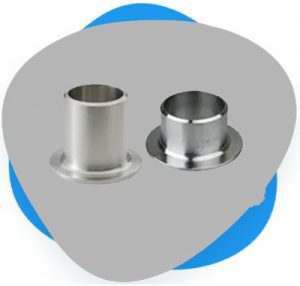 This Short Stub End has amazing features like sturdy, durable, and corrosion resistance. We supply the ANSI/ASME B16.9 Buttweld Long Stub End of various standards & sizes.
The Short Stub End is manufactured altogether standard dimensions. Our high-quality long Stub End are tested and verified for durability, accuracy, and precision.
We are the provider of Long Stub End that are used for connecting pipes of various diameters and find wide applications in various chemicals, construction industries & shipbuilders.
Stub Ends are introduced in pairs and mated alongside two laps joint Stubends. The surface of the Buttweld Stub End includes a phonographic serrated gasket surface which prevents outflow at the joint.